Emma Varg is a high energy rock vixen with a definite mind. She's been determined from the beginning and started writing her own material at 10 years old.
To never take no for an answer and to be stubborn paid off. At the age of 18 she released her hit single 'Cannonball' for Marianne Records. During her six months long tour, 'Cannonball' entered the top 10 Swedish charts during 2005.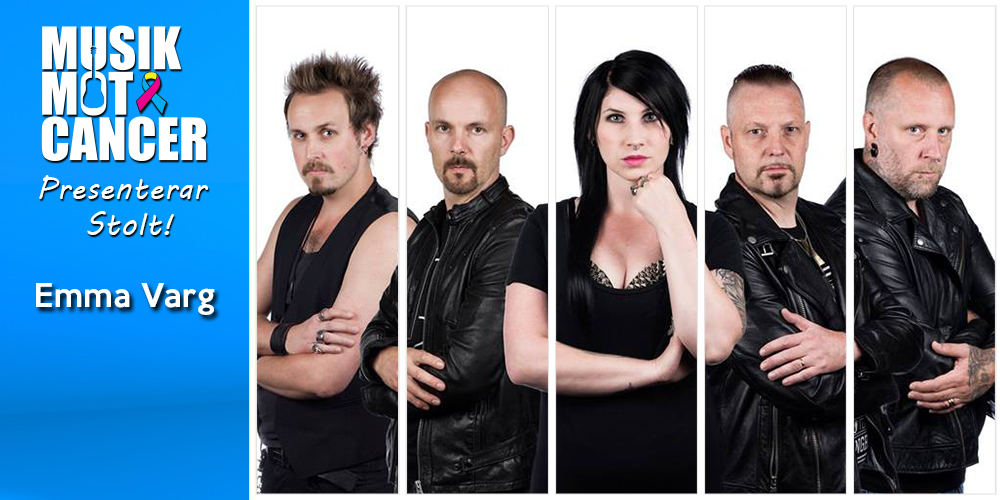 Emma made an immediate national impact and while touring she met with her second record label. She was offered the opportunity to do a second tour and record her debut album, barely out of school. She signed for Play Yard Records in 2006 but only after a few months of touring and recording, the new label wasn't quite what they've seemed to be. Emma felt that she simply had to leave. The record was only half done and she found herself without a label, with no album and a cancelled tour. She was back at square one and she needed to start over fresh.
Emma had relocated herself to Sweden's second city Gothenburg a couple of years before. She formed a new band and started rehearsing again. New songs were written, demos were recorded. Emma and her band played clubs and festivals throughout the country, such as Sweden Rock Festival, during the summer of 2007.
Since then, Emma has made a series of contributions in the studio and on stage for other artists – never intrepid to stretch the rules. She has also cooperated with some of the greatest songwriters and producers in order to finally get the long awaited debut album out there. It's going to be well worth the wait.
Emma Varg delivers a tight-wrapped rock'n'roll production. The heavy metal sound in the music emphasizes the strength in her voice as she spits lyrics that speak of rage and betrayal. These are hot-rock-blasts for playing loud as you drive your car down the highway at top speed.
For all you lovers of blazing guitars, smashing drums and a hyperbole of attitude, you'll be thrilled with Emma Varg.
On the newer tracks she shows her development as an artist. Follow her on Twitter or like her on Facebook for the latest updates.