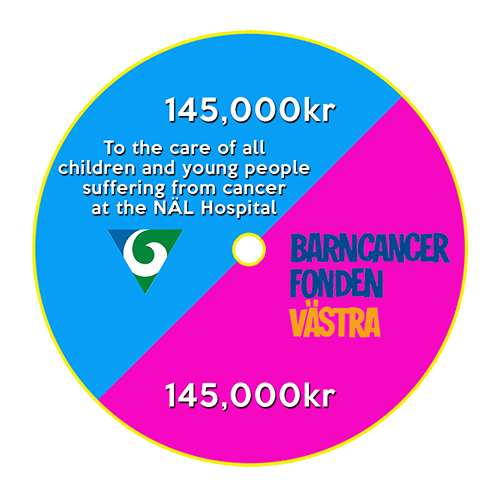 New Record!
We are so very pleased with this year's fundraising for The Swedish Childhood Cancer Foundation and the Childrens and Youth Clinic NU healthcare.
290 000 SEK, was raised by auctioning off autographed instruments and other music memorabilia.
Thanks to all artists, volunteers and sponsors for making this possible!
Together we have a chance!

A huge warm thank you to all of our sponsors